About Us
Let Us be Your Strategic Technology Partner
BridgeTek Solutions LLC with headquarters in Piedmont, South Carolina, is a leader in IT Solutions specializing in the K-12, Higher Education, as well as the State and Local Government vertical markets. With decades of experience servicing this market, we understand how to deliver innovative, market driven, scalable, and cost effective total solutions. Our client retention rate which spans several decades underscores our ability to resolve their complex issues with best of class products as well as unmatched design, consulting, engineering, and support services.
BridgeTek Solutions maintains key partnerships with multiple tier one manufacturers which enables us to provide industry leading solutions to our customers and become their "go to" partner. In addition to infrastructure, and cloud based offerings, BridgeTek Solutions is a leader in the transformation of the K-12 e-Learning environment through partnerships with consultants and instructionally based technology companies who focus on classroom solutions and content. Our full services suite of solution offerings allow us to be a true strategic educational technology partner.
Our five founders formed the company in 2014 to help clients meet the unique and constantly changing IT challenges facing the public sector. Having worked together for over a decade at previous companies the Leaders developed a team of professionals offering a mix of technical, sales, management, and customer relationship expertise that is rarely found in an organization. It is no wonder that public sector clients all over the Carolinas continue to depend on the BridgeTek Solutions team as their strategic technology partner.
WHO WE ARE
Leadership team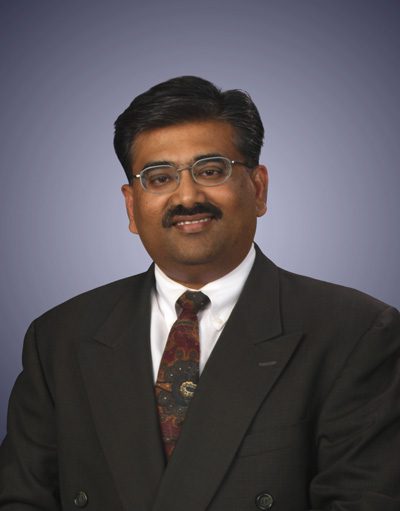 Mahendran Jawaharlal, CEO
MJ is a well-respected strategic leader with a proven track record of successful execution in the software and education space for over 30+ years. His strong experience in technology related business endeavors and higher education markets makes him ideally suited to lead Lockstep Education into a new era. Mahendran leads with a high energy and inspirational style, and always puts the customer first.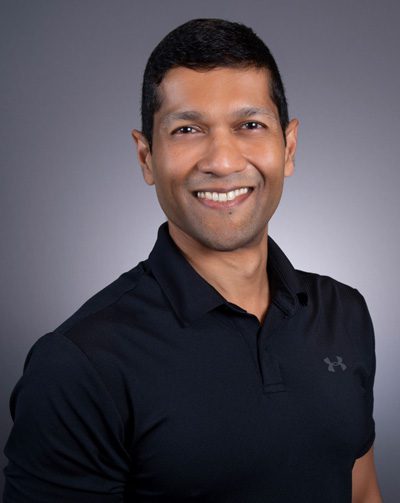 Brent lives and breathes technology for education and has focused exclusively on serving the education market for his entire career. Brent is a strategic leader that enjoys solving complex problems and finds fulfillment in fostering innovation with creative individuals. He's a dedicated and passionate individual with strong values aimed at inspiring and guiding others with management techniques that exhibit desired behaviors, outcomes, and skills.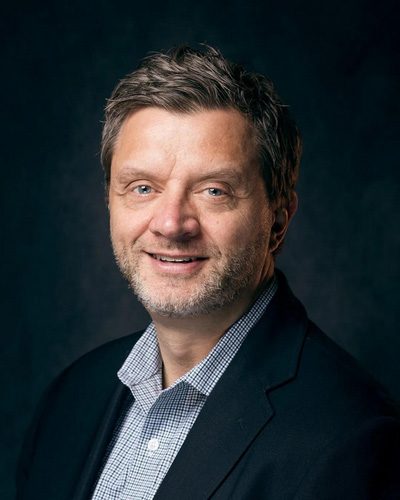 Sean Sullivan, SVP of Strategy, Sales, and Marketing
With over 20 years in the technology industry, Sean has helped drive successful outcomes for businesses and institutions in executive roles spanning general management, business development, product leadership, and marketing. With extensive experience both at start-ups and global corporations, he has developed go to market plans, built strategic partnerships, launched new solutions, and integrated businesses.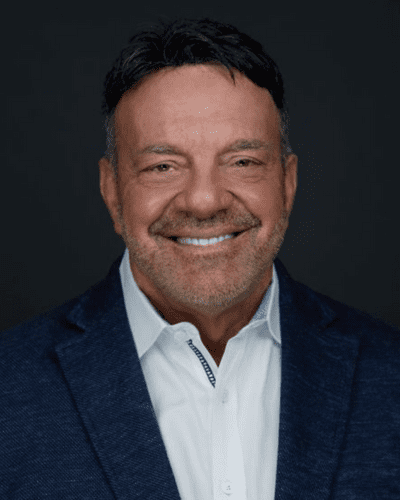 Tom Clinton, SVP of Operations
Tom's extensive IT experience includes more than twenty years in the industry. He enthusiastically motivates and oversees the daily operations of our team while monitoring the financial indicators that support our success. Always accessible and supportive to our employees, clients, and partners, Tom plays an integral role in establishing policies and procedures that promote our company's values, culture, and vision. Tom retired from the military after 22 years with the U.S. Army National Guard as a Communications Officer where he expanded upon his broad scope of technological knowledge while serving our country.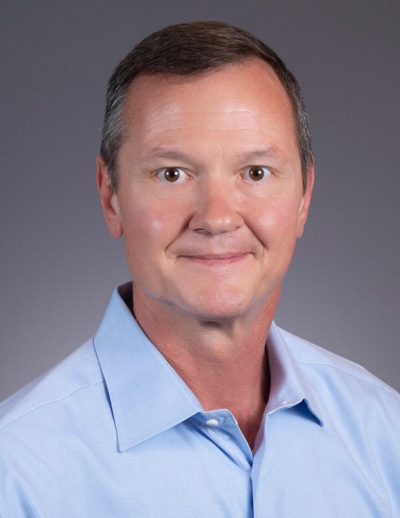 Ken Dreon, Chief Technology Officer
Ken Dreon is a respected technology solution architect in the education space for 20+ years. Ken has built a team that provides stable and cost-effective solutions with a focus on delivery and customer adoption. His methodologies and solution have helped many educational institutions and school districts adopt and leverage technologies through a co-managed approach. This is the basis of Lockstep's consulting and partnership approach. Ken is a 10-year veteran of the United States Navy.
work with us
Join Our team of Professionals
We are always looking for talented professionals who can bring new perspectives and life experiences to our team. If you are looking for a place that values your knowledge, passion, and desire to succeed, we are right for you.
We recognize that our employees are our most important assets. Therefore, we are committed to offering a comprehensive benefits package that provides for the protection and well-being of our employees and their families. BridgeTek Solutions offers a comprehensive selection of insurance plans that accommodate all our full-time employees.
Your Title Goes Here
Your content goes here. Edit or remove this text inline or in the module Content settings. You can also style every aspect of this content in the module Design settings and even apply custom CSS to this text in the module Advanced settings.
Healthcare
Multiple Medical plan options, including a Health Savings Account
Voluntary Dental plan options
Voluntary Vision
Life/AD&D
Short-and Long-Term Disability
Retirement & Savings Plan
You have an opportunity to save for your future with the BridgeTek Solutions 401(k) matching Retirement Plan.
Time Off – Work-Life Balance
Everyone needs time away from the job for rest and relaxation. We provide paid holidays throughout the calendar year and a vacation accrual rate that is based on your continuous years of service.
BridgeTek Solutions is proud to provide paid and for-credit internship opportunities to local higher education students. Assuming a variety of roles at our headquarters, students will experience the business and information technology industries as they serve the education sector. We offer hands-on involvement in sales, business operations, installation, and engineering designed to prepare young individuals for futures in a variety of fields. Internships are open for flexible terms of just a few weeks to full semester and summer stays.
All qualified applicants will receive consideration for employment without regard to race, color, religion, sex, pregnancy, sexual orientation, gender identity, national origin, age, protected veteran status, disability status, or membership in any other group protected by federal, state, or local law.
Reaching Out
COMMUNITY ENGAGEMENT

We nurture a corporate culture that values the importance of giving back to our community. As a company, and as individuals, we seek opportunities to donate resources and time to help others.
Latest Updates
News & Events
Lockstep Technology Group and BridgeTek Solutions to join forces to deliver transformative educational IT solutions.
Lockstep Technology Group, a leading provider of technology solutions which recently launched Lockstep Education, dedicated to serving the unique needs of Information Technology in Education, will combine with BridgeTek Solutions, a leader in education IT solutions to offer an industry-unique comprehensive portfolio of IT services to K-12 and Higher Education.
Lockstep and BridgeTek share a common purpose to provide technology solutions that enable a robust, scalable, innovative, secure, and highly engaging learning environment. With combined resources, Lockstep, based in Atlanta, GA and BridgeTek, based in Piedmont, SC will strengthen their market positions in the Southeast and offer their K-12 and Higher Education clients turn-key solutions that range from staff and student devices to technology in the classroom such as cloud-based solutions and leading-edge virtual reality offerings. In addition, the combined teams will offer advanced engineering and cybersecurity services.
Both organizations take pride in being customer-centric and client obsessed and partnered with hundreds of districts and higher education institutions over the past decade. "We all experienced the importance of technology in education over the past year. Our combination accelerates our mission to impact more educators by providing a wider suite of technology solutions," Bill Buchanan, CEO, BridgeTek Solutions.
"The passion and purpose embodied by the BridgeTek team align with everything we do at Lockstep. We're excited to be able to immediately offer a wide range of technology solutions that enable educational success." Mahendran Jawaharlal, CEO, Lockstep Technology Group.
About Lockstep
Lockstep Technology Group provides IT solutions and services that enable organizations to focus on their core mission. Lockstep Technology Group recognized that the technology in education is different and founded Lockstep Education, a purpose-driven organization that believes technology is at the core of education. Lockstep's mission is to empower and augment education technology teams to be strategic enablers in a rapidly changing environment. We eliminate the distractions and complexity of infrastructure, security, and access. We believe today's technology leaders are co-creators of tomorrow's strategies in a world that requires technology to optimize outcomes while evolving in real-time through the adoption of new tools.
About BridgeTek
BridgeTek Solutions LLC is a leader in IT Solutions specializing in the K-12, Higher Education, as well as the State and Local Government vertical markets. With decades of experience servicing this market, we understand how to deliver innovative, market driven, scalable, and cost-effective total solutions. Our client retention rate which spans several decades underscores our ability to resolve their complex issues with best of class products as well as unmatched design, consulting, engineering, and support services.
Testimonials
What Our Clients Say
"The School District of Pickens County has partnered with BridgeTek Solutions for many years.  BridgeTek always provides competitive prices on the best industry products, while giving us a stellar implementation experience.  They are flexible to work around our schools' schedules so student learning is not impacted by a major IT project installation.  They have decades of experience in the K12 Education market and are well-connected with VIPs in so many companies.  Because of this, we know we can count on BridgeTek to resolve any issues with their partners on our behalf.  Once we place the PO, our work is done!  Simply put, I trust BridgeTek.
Barbara Nesbitt, Assistant Superintendent for Technology Services
"BridgeTek Solutions is incredibly knowledgeable in every area of technology including hardware, software, infrastructure, and operating systems. Their work ethic, dependability, and customer relations are at the highest level possible. I would not hesitate recommending them for any project in any area of technology."
– Joel Whitesides, Executive Director of Technology
"Our district has successfully partnered with BridgeTek Solutions for many years. They understand the needs and challenges of the K-12 environment and have worked with us in providing solutions. Their expertise combined with the level of knowledge of the connected classroom, brings technology integration full circle. Moving forward, we are confident that BridgeTek Solutions will continue to offer the resources and support needed for our district."
– Susan Shirley, Director of Technology
"We have worked with the team at BridgeTek Solutions for many years. The staff's vast knowledge and understanding of K12 education needs cannot be beat. We can always call the staff for any technology related issues, and they can help! So thrilled to be working with them!!"​

– Paula Yohe, Director of Technology and Information Systems
"I love having BridgeTek Solutions on my team. Their support is superior, and their prices are the lowest we have found. Everytime I have asked for help, they have delivered."
– Curtis Arrowood, IT Manager