Enhance Remote Learning with BridgeTek
Learn how Cisco Meraki networking and security solutions help schools adapt to new learning models.
Victory XR AR/VR Education Solutions
See how Fisk University is utilizing new technology in the cadaver lab.
Latest Insights
From Our Blog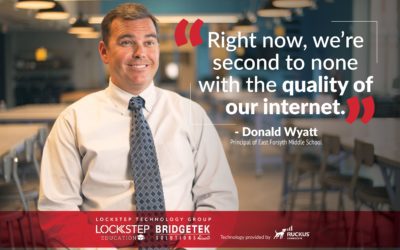 A World Beyond Their Neighborhood A sixth-grade student walks along the Great Wall of China as her classmate roams the pyramids of ancient Egypt. Just feet away, another student is exploring the vast expanses of the Milky Way. Virtual reality field trips like these...