How We've Helped
Case Studies
The team at BridgeTek Solutions played a key role in helping deploy HP Classroom Manager in the Rock Hill, South Carolina Schools.
Spartanburg School District Seven
The BridgeTek team installed the panels and provided onsite support on this project for the Spartanburg Seven School District in South Carolina.
Latest Insights
From Our Blog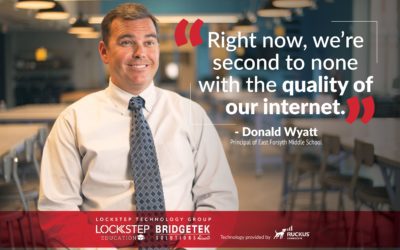 A World Beyond Their Neighborhood A sixth-grade student walks along the Great Wall of China as her classmate roams the pyramids of ancient Egypt. Just feet away, another student is exploring the vast expanses of the Milky Way. Virtual reality field trips like these...